Crystallization Dryer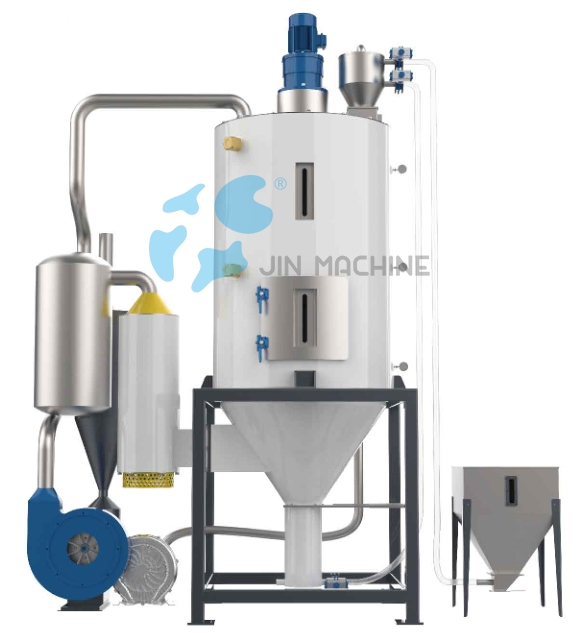 Application: It is widely used in the crystallization of PET or PLA which has not been crystallized before entering the hopper, and at the same time blending , which can prevent the agglomeration of raw materials and reduce the defect rate of the product. The crystallized plastic can be directly transported to the desiccant dryer for drying.
Technical parameters: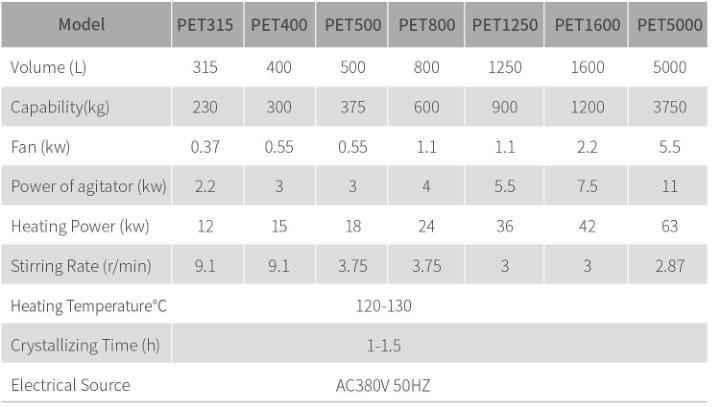 Function:
The constant speed blending design makes the uncrystallized plastic not bond into the block at the process temperature ofthe crystal phase, and the crystallization eficiency is high, which can simplify and improve the efficiency of the raw material drying. The temperature can be accurately controlled by the thermostat, and can be matched with The dehumidifier directly performs the dehumidification operation.